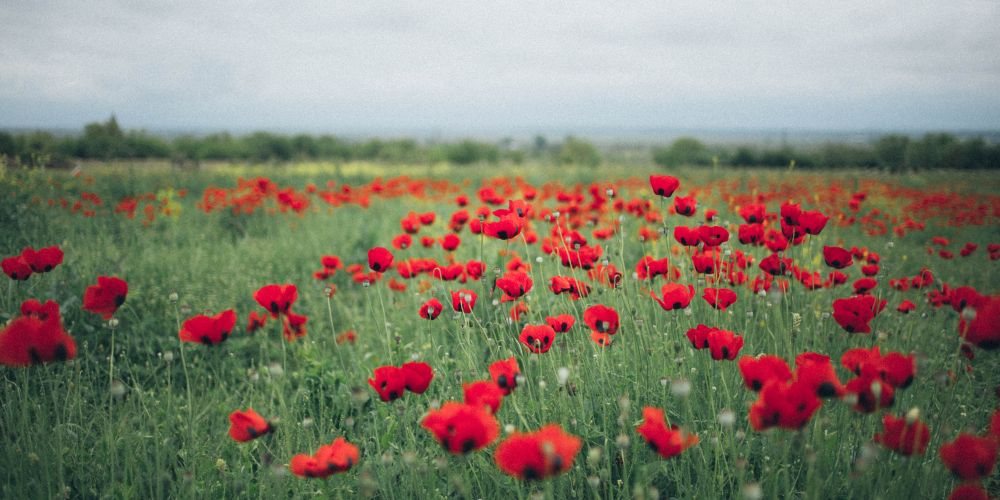 This year marks the 75th anniversary of the Second World War. On Remembrance Day in Canada and across the Commonwealth, we pause to take a moment of silence to mark the sacrifice of the many who have fallen in the service of their country, and to acknowledge those who continue to serve our country during times of war, conflict, and peace.
With the uptick of COVID-19 cases, many cities across Canada are scaling back their Remembrance Day ceremonies and holding them virtually. We encourage everyone to find a safe way to pay their respects on Remembrance Day, and have found a few options for you to consider:
Wear a poppy on the days leading up to the 11th and on Remembrance Day as a visual pledge to never forget those who sacrificed for our freedom.
Observe two minutes of silence on November 11th at 11:00 am.
"Remember in place" by staying home and watching public services online. Check your local broadcast to find out when a ceremony will be televised.
Newfoundland officials suggest people observe from home, and to step outside their front door and observe two minutes of silence at 11:00 am.
Families and children can decorate home windows and doors with poppies.
Invite your children to read books about Remembrance Day and peace.
Share your thanks on social media by using #RemembranceDay.
Visit your local war museum and learn about Canada's involvement in WWII - Please remember to wear a mask and practice safe social distancing when going out. Follow all COVID-19 protocols that may be set out by the museum.
Poppy donations are expected to be down this year due to fewer retailers allowing physical donation trays, and cadets opting not to participate because of the exposure risks. To tackle this, The Royal Canadian Legion has partnered with HSBC Canada to bring touchless pay donation boxes across Canada and in select stores in B.C. These boxes will accept touchless donations in two-dollar increments from any tap-enabled device or card. Donors will be able to take a poppy for their donation.
Here are some ways you can donate:
The Royal Canadian Legion has a digital poppy campaign, My Poppy. My Canada – Donors can honour veterans by dedicating a virtual poppy in memory of their name.
Postcards for Peace is a program run by Veterans Affairs Canada which gives youth an opportunity to send postcards to express messages of thanks to those who served Canada in times of war.
The Peace Crane Project invites every child in the world to fold an origami crane, write messages of peace on its wings, and through this program, trade their crane with another child somewhere in the world.
Even though social distancing is keeping us home this year, this November 11th let us come together to remember and honor the lives of those who sacrificed for our country.