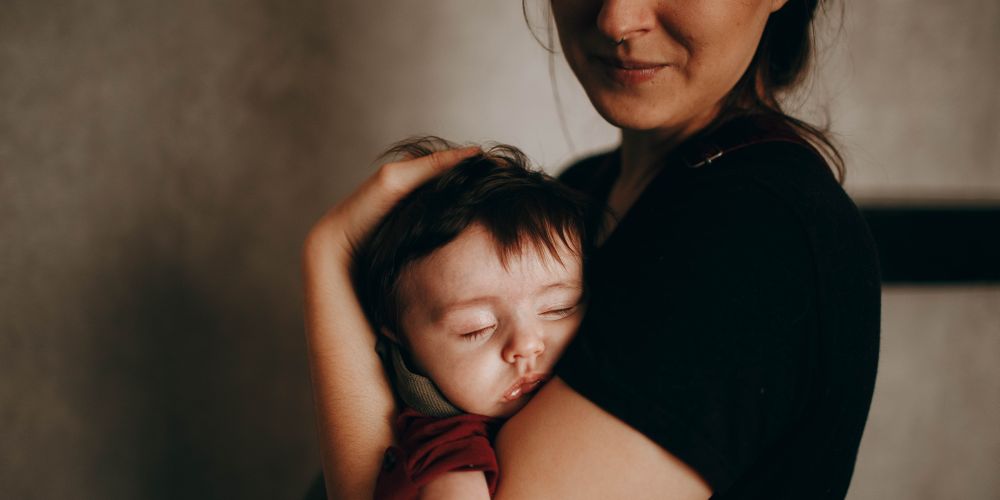 Being a new mom can be both rewarding and stressful. For some, breastfeeding can be a challenging task to take on. Milk supply can be affected by stress, and so it's important to find time to relax and destress. Being relaxed while feeding can have a large role in breastfeeding success.
Create a warm, inviting space specifically for breastfeeding. Outfit your space with a comfortable chair, breastfeeding pillow, a side table to hold snacks, water, nursing pads and burp cloths, a soft blanket, your phone, or a good book. You'll spend a lot of time there so make sure it has everything you need to be comfortable. A quiet, private space ensures that distractions are kept to a minimum for you and the baby.
Some relaxing activities to enjoy as you breastfeed include playing music, reading, or eating a light snack! Playing soft, soothing music can help calm the body. Put on whatever tunes work to get the mind off of latching, let down, and lactation. Reading can also be a very good relaxing activity while the baby eats. It doesn't have to be an intellectual endeavor, pick up a high fantasy, or a juicy romance a la 50 Shades of Grey.
Breastfeeding mothers need about an extra 450-500 calories a day (every woman is different, and your energy needs will change during your breastfeeding journey), so grabbing a healthy snack while the baby eats is also a good way to make sure you are also taking in the extra calories. Check out this great list of breastfeeding snacks for quick, healthy snack ideas.
If you have a moment or two of quiet time for yourself, take some time to stretch and do some yoga poses. Stretching helps relax and allows you to focus on your own well-being. A short 20 minute yoga stretch can help relieve tension and revitalize the mind.
Try meditating during some quiet time when the baby is asleep or lying down. There's no right or wrong way to meditate. Focus on breathing in through your nose and out through your mouth, and observing thoughts as they pass through your mind. Let go of negative thoughts you might be hanging on to.
Check out one of our earlier blog posts on Breastfeeding Challenges for tips on sore nipples, low milk supply, and plugged ducts! If you have questions or concerns about breastfeeding or lactation, consider booking an appointment with one of our GOeVisit practitioners!