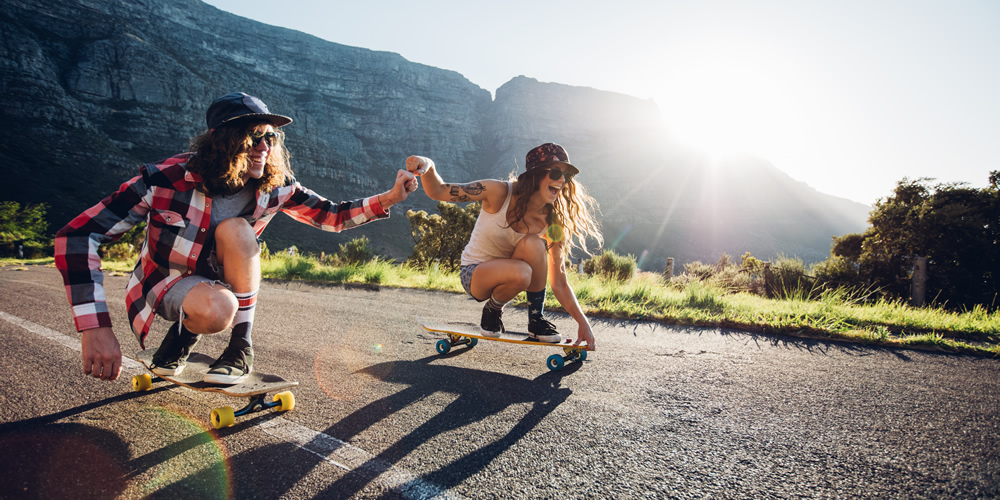 As the days get warmer and brighter, there are a wealth of outdoor activities and events to attend and it can be easy to forget to use proper sun protection.
A tan might seem desirable, and maybe one sunburn won't make a big difference. But in the long run, there is evidence that even one bad sunburn can have consequences.
Using sunscreen every day is a great start, but there are still some misconceptions around ensuring adequate protection. Here are five common mistakes to avoid:
1. Not using enough product
Most people only apply around 50 percent of the recommended amount of sunscreen. It takes about an ounce to get full body coverage. An easy way to remember this is: an ounce equals about a shot glass.
2. Forgetting delicate areas like ears, neck, and lips
Skin cancer often develops on parts of the body with thin skin that's exposed without protection. A solid sunscreen stick is a great way to get coverage on these smaller areas without a sticky residue.
3. Make-up with SPF provides sufficient coverage
Foundation with SPF is not the same as sunscreen. It would take almost seven times the average amount of foundation to give the same level of protection.
4. Not reapplying regularly
Applying cream in the morning will not protect you all day. Reapplying every two hours of sun exposure is the only way to ensure safe coverage.
5. Not using broad-spectrum protection
UVA and UVB rays damage the skin in different ways. UVA is deeper penetrating, whereas UVB damages the surface level of the skin. UVB is not as present depending on location, time of day, and season but it is better to use a product that protects against both.
If you do experience a sunburn, it is important to stay hydrated by drinking water and applying after sun care cream or aloe. The body is designed to heal itself and often sun damaged skin is itchy, peels or in severe cases, blisters can form.
It is important to keep an eye on the affected area and be aware of other symptoms such as dehydration and nausea, which can be a sign of more severe sunstroke or poisoning.
If you are unsure if your burn requires treatment, GOeVisit may be an option for you. You can complete an exam in under 5 minutes and even upload a picture. Then you will be connected with a health provider to discuss your symptoms and get a prescription if needed.
Suncare should be an essential part of everyone's daily routine. But, we understand that accidents can happen and we are here to help you!